The Québec Ombudsman
Contact us by phone
1-800-463-5070
Monday to Friday
8:30 a.m. to noon
and 1 p.m. to 4:30 p.m.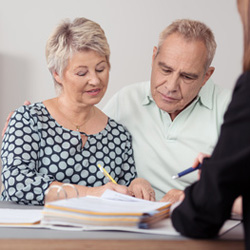 The rights and obligations of the tenants and owners of private seniors' residences: the Québec Ombudsman's report
In a special report released on June 16, 2016, the Québec Ombudsman shed light on the difficulties tenants in private seniors' residences experience in having their rights upheld when they have to face off against the owner in court.
Common complaints
"The personal care that my mother is getting at a CHSLD seems inadequate to me."
 
"Retraite Québec gave me insufficient information about my pension assessment."
 
" The hospital has refused to grant me physiotherapy and has referred me to a private clinic instead."
 
"I got a notice of assessment from Revenu Québec that seems unfair."
 
"I can't seem to be able to have my health insurance card renewed. "
 
Is your situation different?
Frequently Asked Questions
All frequently asked questions
No. The Québec Ombudsman is not empowered to contest decisions by the Premier, ministers or any other elected officials.
As soon as the Québec Ombudsman receives your complaint, it acknowledges receipt by contacting you by phone or in writing (email, letter or fax) within the next two working days.
Yes. This is called making a report to the Québec Ombudsman.
The Québec Ombudsman cannot intervene in cases involving Hydro-Québec.
News
A detainee complained to the Québec Ombudsman after being put in solitary confinement for two consecutive stays for no reason.
Watchful of residential conditions for the elderly, the Québec Ombudsman recently published an investigation report about private seniors' residences. Here is the second article to help you get a clearer view and to know more about your rights.