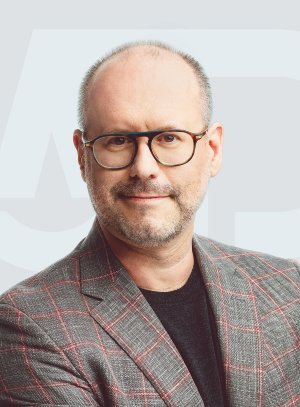 Mr. Marc-André Dowd took office as the Québec Ombudsman on March 27, 2022. His appointment was ratified unanimously by the Members of the National Assembly in accordance with the Public Protector Act.
Mr. Dowd is an attorney admitted to the Bar in 1997. He has a Bachelor of Laws from Université Laval and a Master's degree in public administration from the École nationale d'administration publique (ÉNAP).
He began his career as the Vice President of the Conseil permanent de la jeunesse. He was with the Commission des droits de la personne et des droits de la jeunesse for 13 years, where he articled and then became a litigator, the executive assistant to the President, the Director of the Québec office and of regional bodies and, ultimately, the Vice President responsible for oversight of the Charter of Human Rights and Freedoms. He went on to join the ranks of the Québec Ombudsman as the Deputy Ombudsman for Prevention and Innovation, where he spearheaded the institution's special investigations and systemic interventions.
Several times he was a sessional lecturer at Université Laval's Faculty of Law and Political Science Department in administrative law, constitutional law, human rights and freedoms, and public administration.
In March 2017, he was appointed Police Ethics Commissioner, another opportunity to make a difference in the area of human rights, this time in the world of law enforcement.
His return to the Québec Ombudsman prompts him to express his satisfaction at continuing a career dedicated to ensuring that rights are respected, especially those of people who are vulnerable and marginalized.
"I am very pleased to be back at the Québec Ombudsman, an institution in which I believe deeply as I take my place at the helm today. I am both proud of the trust placed in me and very happy to join a team that stands out due to its determination and talent in ensuring that the rights of people who interact with government services are upheld."

Marc-André Dowd