Image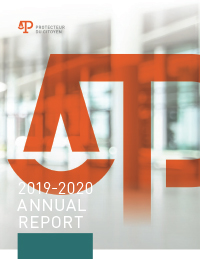 The Ombudsperson Marie Rinfret tabled her 2019-2020 Annual Report at the National Assembly. In it, she presents her findings concerning the quality and integrity of Québec public services.
This year, the investigations by the Québec Ombudsman compel her to press the authorities—government departments and agencies as well as the health and social services network—to get moving.
"But what about the conclusions, rigorously documented by interdepartmental committees or public inquiry commissions, that languish for months or even years without outcomes?" asks Marie Rinfret. "Some of them never lead to the corrective measures needed. In the meantime, people, sometimes among our most vulnerable, bear the brunt of these long delays or of projects left by the wayside."
See
* These PDF versions are available for people with a permanent or temporary impairment