July 3, 2019
Vacationing outside Québec (1): what happens if I have a traffic accident?
Corps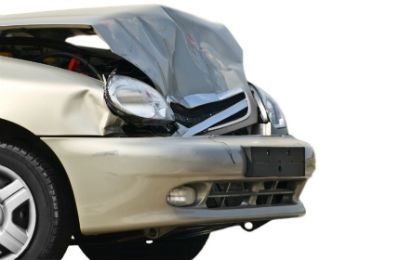 Have you had a traffic accident outside Québec? The Société de l'assurance automobile du Québec (SAQQ) can pay you indemnities for bodily injuries, regardless of whether you were at fault or not.  
Remember that the SAAQ does not cover the injuries you may have caused to others, nor does it cover property damage caused by the accident. That is why it is crucial to have civil liability insurance when travelling outside Québec.
When the accident happens
When the accident happens, have a police report written up and ask for a copy. Then: 
Write down information concerning the other person involved in the accident, such as the person's name and address, the insurer's name, the vehicle's make and model and the licence plate number.
If there are any witnesses, write down their names and addresses.
Write down all the details concerning the accident, such as the position of the vehicles and road conditions.
Take photos of the scene of the accident: skid marks, injuries, property damage, etc.
Never sign any document or accept any payment or responsibility before phoning the SAAQ. 
After the accident
If you are not hospitalized, see a physician without delay and make sure all of your accident-related symptoms appear in the medical report.
If you are hospitalized in Canada, present your Québec Health Insurance Card when you are admitted. If you are required to pay for the services of healthcare professionals, their professional fees will be reimbursed to you based on the rates in effect in Québec. 
Outside Canada, you may be required to provide proof of travel insurance. 
In the case of a long hospital stay and repatriation, the SAAQ will take care of you. 
After returning to Québec
If you were injured in a traffic accident and you have not contacted the SAAQ yet, do so as soon as you get home.
If you have already paid medical expenses outside the province, fill out the form entitled Application for Reimbursement – Healthcare services covered outside Québec from the Régie de l'assurance maladie du Québec (RAMQ). Make sure to enclose all your original supporting documents (invoices, receipts) with the form. When the RAMQ reimburses you, it sends the SAAQ the supporting documents so that it can pay you the indemnities to which you are entitled under the Automobile Insurance Act. 
If you have not yet paid any medical fees, send all your supporting documents directly to the SAAQ. 
For more information
All the information you need is on the SAAQ website.
If you have problems with the SAAQ in claiming compensation, feel free to contact the Québec Ombudsman. We act at no cost, independently and without complicated red tape.
Have a safe vacation on our roads or elsewhere! 
Our following article: Vacationing outside Québec (2): what happens if I need healthcare?