April 17, 2019
How long do documents have to be kept?
Corps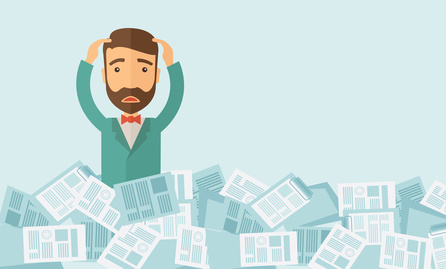 Prudence or… laziness—often we let documents pile up in case we're asked for them sometime in the future. Some must be kept in our personal files indefinitely, while others have a much shorter "shelf life."
To help you sort them out, we suggest the following list. The Archives nationales du Québec website has a more exhaustive list (in French) that also explains why you should keep the various documents.
1 year or less
3 years
6 years
While a good is owned or is being disposed of
For life
Here's some advice: to destroy personal documents, better to shred them than simply throw them away. This protects any confidential information.
Note that the Québec Ombudsman can handle complaints concerning Government of Québec departments and agencies. For complaints about the health and social services network, we act as the second level of recourse. We also handle the disclosure of wrongdoings relating to public bodies. Don't hesitate to contact us. Our services are confidential and free.