January 27, 2021
Separation or divorce: mediation for avoiding court
Corps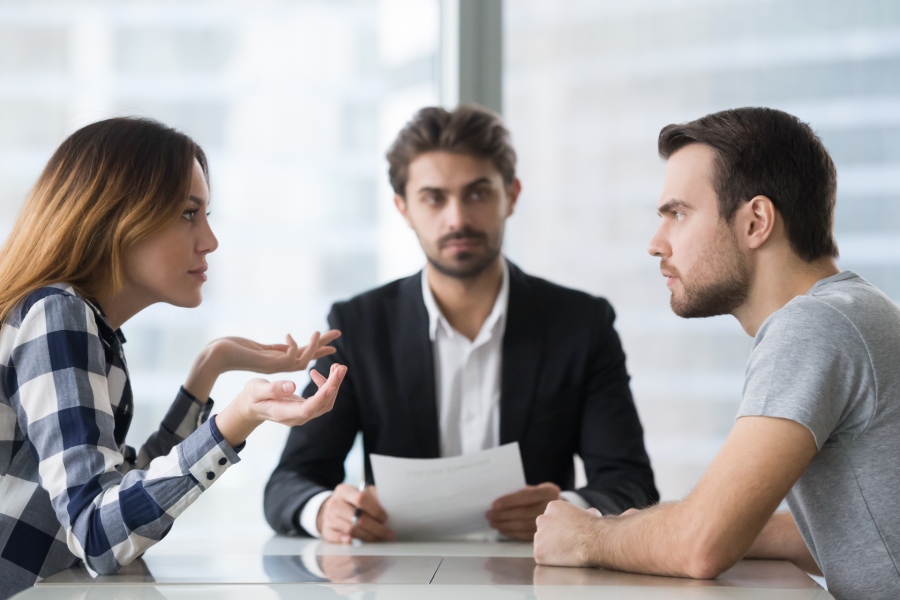 In the event of separation or divorce, family mediation, which can make it easier for ex-spouses to talk to each other, is now available free of charge.
Why family mediation?
Unlike attorneys, mediators do not take sides. This means that they do not favour one ex-spouse over another. Their role is to help the ex-spouses find solutions acceptable to both. 
Because mediation reduces the risk of conflict, it provides an opportunity for an amicable agreement. It can also be a way to avoid going to court about issues such as: 
child custody and visitation rights;
support payments for children or ex-spouses; 
divvying up property.
In the case of parents who separate, mediation can also help to create a parenting plan tailored to your family. Mediation helps to maintain communication and respect between the parents in the child's best interest.  
Mediation may or may not lead to an agreement. When an agreement is reached, both parties commit to comply with it. However, agreements do not have the same status as judgements. If one of the ex-spouses refuses to comply with the agreement, it may be necessary to go to court. Judges are empowered to validate agreements and compel ex-spouses to act. 
What is covered
The Ministère de la Justice can cover the fees for an accredited family mediator. The number of hours covered depends on the situation of the couple undergoing separation.
When a couple breaks up, spouses with dependent children (minors or adults) are entitled to:
5 hours of mediation if it is the first time they are receiving such services;
2½ hours of mediation if they have already used these services for another issue.
If requesting review of an agreement or a court judgement, the couple is entitled to:
As of February 2021, couples without dependent children will also be eligible for mediation after a break-up. A government pilot project in effect until late June 2022 will cover three hours of mediation.
Note: The number of hours covered includes prep work by the mediator. Anyone who wants mediation to continue beyond the allotted time covered must pay out of pocket. The fees are $110 for every extra hour. 
Questions or problems?
Want to know more about mediation? See the Ministère de la Justice website or JuridiQC, an online resource. Dissatisfied with the Department's services? Contact the Québec Ombudsman. Our services are confidential and free.