March 20, 2019
Child safety seats: do you comply with the new safety rules?
Corps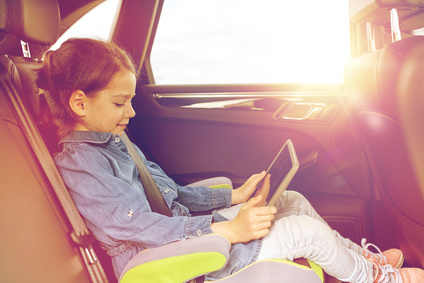 A few figures
Half of the children who are car passengers are not secured safely. 
Every year in Québec, some 1,150 children 9 years old or younger die or are injured in road accidents. 
To better ensure children's safety
Since April 18, 2019, the period for mandatory use of booster seats is extended. This is a new provision of the Highway Safety Code. These seats elevate the child so that the safety belt can be properly adjusted. Children must use a booster seat until age 9 or are at least 145 cm tall.
The idea is to avoid premature use of safety belts, which cannot adequately restrain children should an accident occur.
Drivers who do not obey the new rules could face fines of $80 to $100 and have three demerit points entered on their driving record.
And what about in taxis?
If there is no child safety seat in a taxi, the law requires that a seat belt be used. If the child is too small to sit upright, fasten your seat belt first, then hold the child in your arms. In other words, do not buckle up together: in the event of an accident, you could crush the child. 
For more information
Go to the Société de l'assurance automobile du Québec (SAAQ) website for more information. If you are dissatisfied with the SAAQ's services, feel free to complain to the Québec Ombudsman. Our services are user-friendly, confidential and there are no costs.