November 6, 2019
End-of-life care (2): What's meant by "medical aid in dying"?
Corps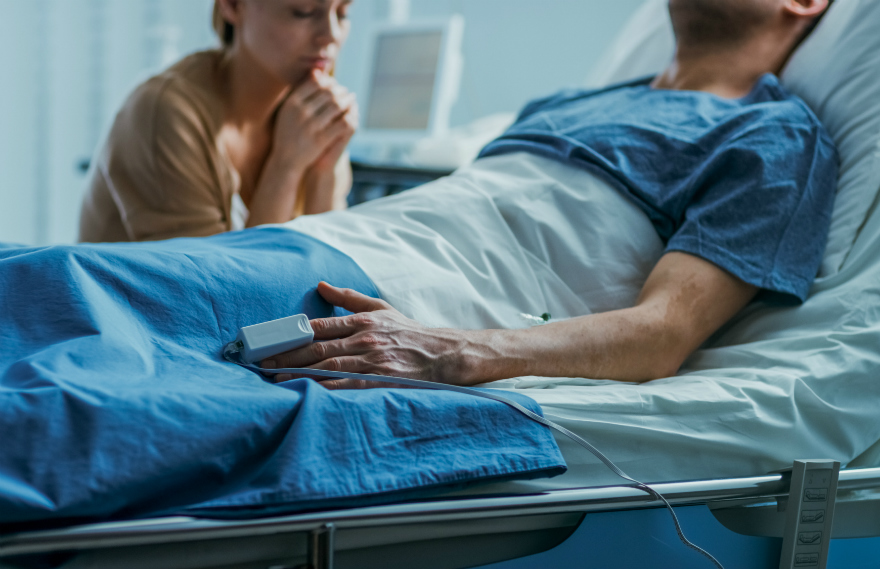 For some people, no therapeutic, curative or palliative option is sufficient. They prefer death to continued suffering.
What happens when end-of-life patients request medical aid in dying of their own volition? They are given medication to relieve their suffering while hastening death. Medical aid in dying may be dispensed at any health and social services network institution in Québec. It may also be provided in certain palliative care residences or at home.
How to request medical aid in dying
A person may ask a health professional about medical aid in dying at any time. If the person then decides to make a formal request, the following procedure must be followed:
Make a verbal request to a health and social services professional.
Submit a written request using the Request for medical aid in dying form available from a health professional.
Sign the form in the presence of a health professional. The form must be countersigned by the health professional and two independent witnesses.
Repeat the verbal request in every discussion with the doctor.
Anyone who requests medical aid in dying is free to change his or her mind. The person can withdraw the request or ask that its administration be postponed.
Legal requirements
Medical aid in dying is exceptional end-of-life care that is subject to several conditions prescribed by law. For example, one of the requirements concerns the definition of an "independent witness." They also cover help from a third person when the sick person is unable to fill in the request form himself or herself. There are legal deadlines governing the time that elapses between the request and administration of medical aid in dying.
For more information
More information about medical aid in dying is found at the Government of Québec website.
If you have any problems with the Ministère de la Santé et des Services sociaux, contact the Québec Ombudsman. Our services are free and confidential and there is no complicated red tape.
Also see: End-of-life care (1): What's meant by "palliative care"?