Image
Image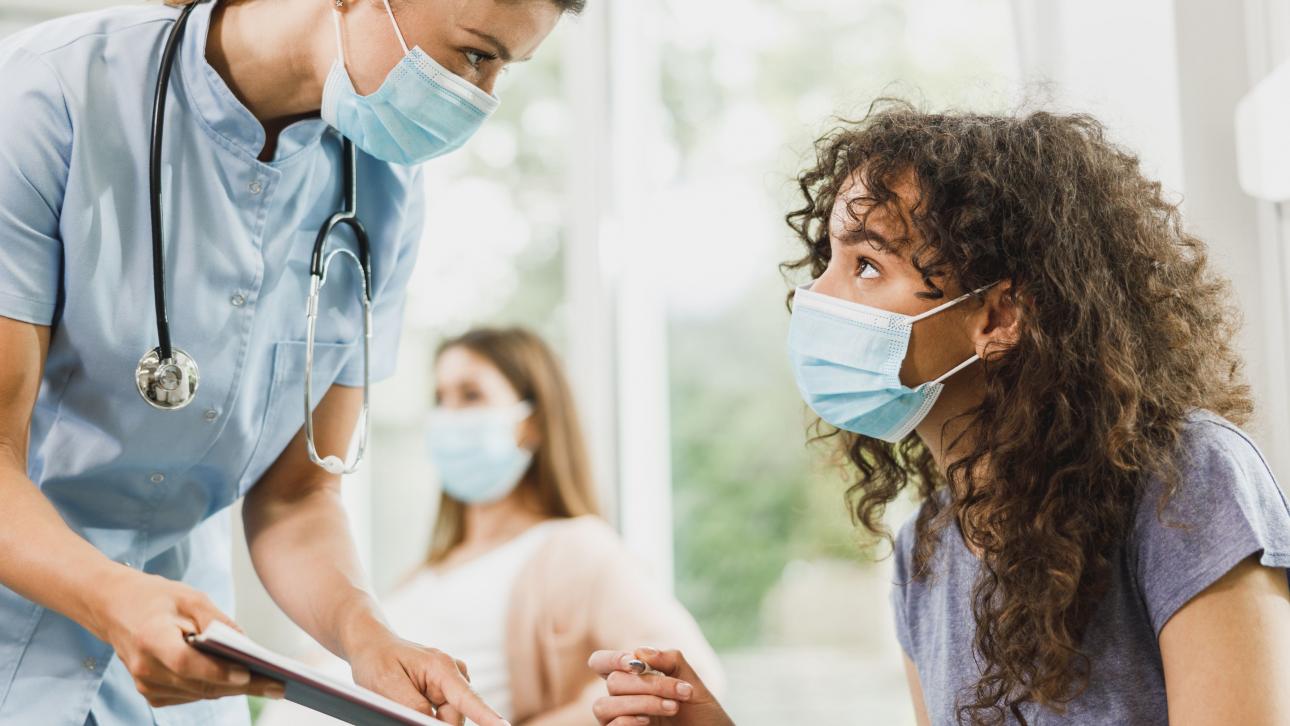 Corps
Everyone has the right to accept or refuse healthcare. For a young child, this decision is up to the parents or legal guardians. Starting at age 14, the child is allowed to make the decision in most situations.
Free to make choices
As of age 14, your child can accept or refuse most of the care that their state of health requires. The child must be able to make a free and informed decision.
Generally speaking, no one is legally required to inform you about your child's choices or treatment, nor do you have access to your child's medical file without his or her consent. 
However, in certain situations you will be contacted, for example, if your child is in a health and social services institution and:
Stays there for more than 12 hours.
His or her mental condition endangers him or her or others.
The purpose in such cases is to inform you, not to obtain your consent. The kind of care remains confidential if the young person asks that it be that way.
A FEW EXAMPLES
Care required by the young person's state of health: hospitalization, medication prescription or administration, diet, sample-taking, abortion. Cosmetic surgery further to a burn, malformation or an accident are also included.
Care unrequired by the young person's state of health: care that is not aimed at curing the person who receives it. Several kinds of cosmetic surgery fall within this category, as well as some dental care and surgeries that are not covered by the public health insurance plan.
Exceptions
Unlike adults, minors cannot make a decision that runs counter to their best interest.
In the following situations, your children cannot decide on their own if they:
Refuse care needed for their survival or integrity. The parents' consent overrides the young person's refusal. In cases where the child and the parent refuse, the medical staff may turn to the court. If the situation is too dire, the staff may decide to deliver the urgent care required.
Request care unrequired by their state of health, care which involves serious risk and which may have weighty and permanent consequences. Your parental authorization is required in these cases.
If there's a problem
Has a member of the healthcare team failed to comply with consent legislation? Whether you're 18 and over or younger, anyone can file a complaint.
To lodge a complaint, contact the service quality and complaints commissioner of the institution concerned.
If you don't agree with the commissioner's decision, or you haven't heard back about your complaint within 45 days, contact the Québec Ombudsman. Our services are confidential and free.
Note that the Québec Ombudsman cannot intervene if your complaint is about a physician, medical resident, dentist or pharmacist. See our FAQ section to find out about other recourse.
---
Also see: Accepting or refusing healthcare: the choice is yours