Image
Image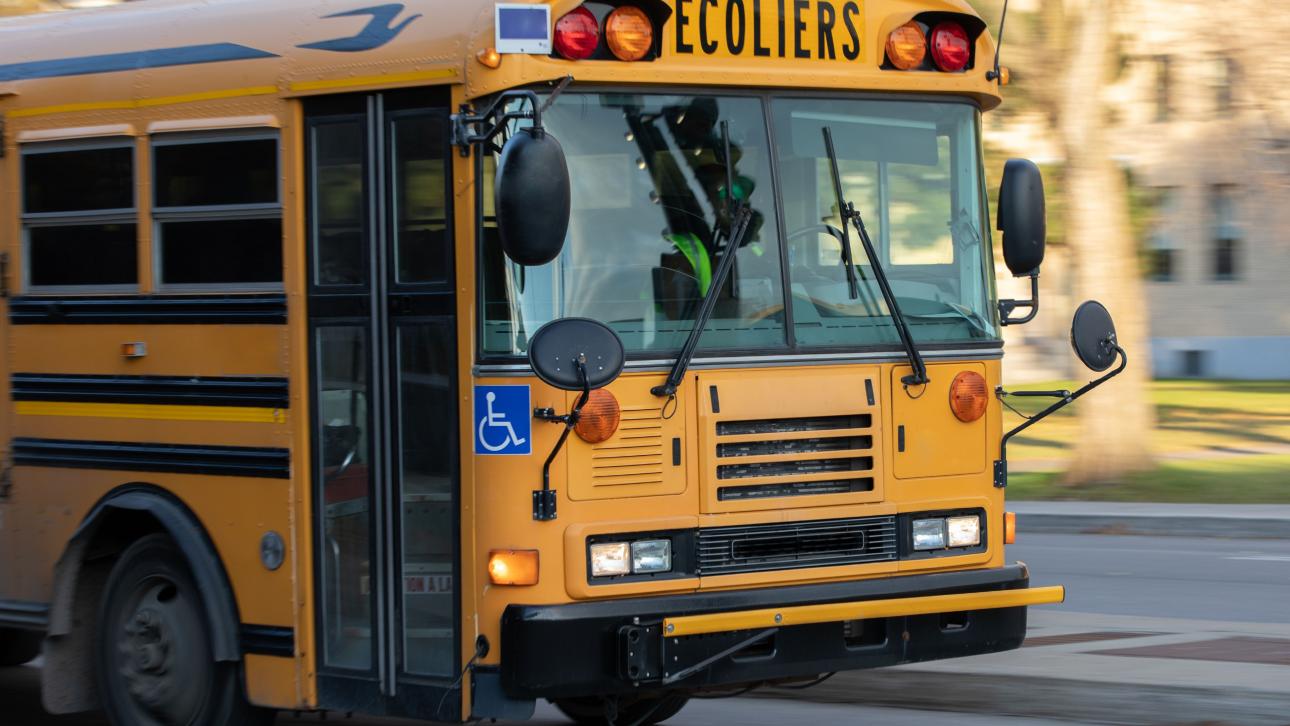 Corps
September means school buses are back on the road. For the sake of children's safety, obey the rules.
Slow down
In school zones, speed limits are lower. These restrictions apply from 7 a.m. to 5 p.m., Monday to Friday, from September to June. To know what the speed limit is, always rely on the signage in place.
If you fail to respect the speed limit in school zones, fines double. The fine amount depends on how fast you were driving above the speed limit.
Reminder: When bus drivers put on their yellow lights, it means they intend to stop soon. Think ahead and reduce your speed.
Stop
Are you behind a school bus or are about to meet one from the opposite direction? Even if you're not in a school zone, always be ready to stop.
Come to a full stop when the red lights are flashing or the stop signs on the side of the bus are deployed. Whether you're driving a car or riding a bike, you must stop at least 5 metres away from the bus. This rule applies no matter which direction you are going. (You don't have to stop if there is a median wall between your vehicle and the bus.)
An offence will cost the driver 9 demerit points and a fine ranging from $200 to $300 ($80 to $100 for cyclists).
Important note: Orders from school crossing guards have priority over signage. Always obey orders to stop.
Questions or problems?
To find out more, see the Société de l'Assurance automobile du Québec (SAAQ) website.
The Québec Ombudsman handles complaints about Québec government departments and agencies, including the SAAQ. If you're dissatisfied with the SAAQ's services, contact us. Our services are confidential and free.