April 20, 2016
Disabled parking permit: what you need to know
Corps
Under certain conditions, people with disabilities can get a permit that simplifies their life…
Who qualifies for the permit?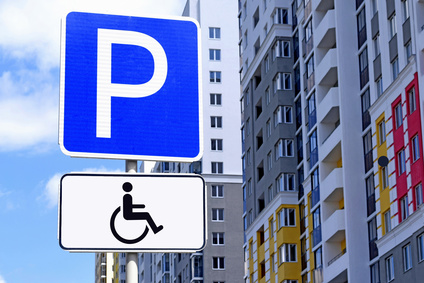 People with a disability, whether permanent or temporary, can apply for a permit if their disability results in a loss of independence or if it constitutes a risk to their health and safety in travelling short distances by foot (e.g. getting from a parking space to the entrance of an office building or a shopping mall).
Permits are issued to an individual, and not for a vehicle. This means that permit holders can be the driver or a passenger, without necessarily being the owner.
How do I get a sticker?
Fill out the required form and provide an assessment from a health professional showing a disability lasting at least six months. The form can be downloaded from the SAAQ website. It is also available at SAAQ service outlets or by phone. The permit costs $16.60.
The professional you go to for the assessment can be a special education teacher, an occupational therapist, a nurse, a physician, an optometrist, a physiotherapist or a psychologist. We suggest that you choose the professional best able to describe the impact of disability on your mobility. The SAAQ can request additional assessments. Note that you will not be reimbursed for the assessment and that you will get an answer four to six weeks after you sent in the application.
How do I use the permit?
The permit must be displayed by hanging it from the rearview mirror inside the vehicle. Permit holders must carry the accompanying certificate with them confirming their right to use the permit.
The permit issued by the SAAQ is not necessarily valid outside of Québec. Specific conditions may apply depending on the destination. Should you be planning a trip, it is best to ask local authorities about their requirements.
How long is the permit valid?
The permit is valid for five years. However, if you no longer need the permit and the permit has not run out, you must return it to the SAAQ along with the certificate. Furthermore, the SAAQ can ask the holder for a new assessment at any time.
The disabled parking permit is also available for transportation providers. Other conditions apply to these organizations.
If you are dissatisfied with the SAAQ's services, you can contact the Québec Ombudsman. It will handle your complaint independently and free of charge.