March 15, 2017
Appointment of a new Ombudsperson: Madam Marie Rinfret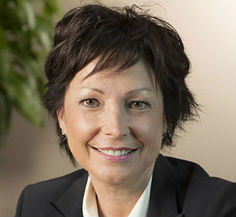 Marie Rinfret, a lawyer by training, was the CNESST's vice president of pay equity and the secretary and director of legal affairs at the Office des professions du Québec from 2003 to 2007. She also held various other positions within the public service.
Madam Marie Rinfret is the seventh in a line of ombudspersons. She succeeds Madam Raymonde Saint-Germain, who left office in November 2016. Marie Rinfret's appointment as Ombudsperson was ratified by two thirds of the National Assembly of Québec. She took office on March 27, 2017.
The Québec Ombudsman is an impartial and independent body tasked to ensure that the rights of citizens are upheld in their dealings with public services. Created in 1968, it is the first National Assembly institution.