August 28, 2017
Sûreté du Québec: no compensation for damage caused during warranted interventions
Corps
The complaint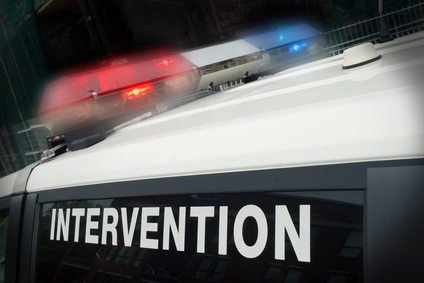 Police officers had to break down the door of an apartment building during an intervention. The owner of the building demanded compensation from the Sûreté du Québec and was refused. He complained to the Québec Ombudsman.
The investigation
During an intervention, police officers damaged the door of a building.
The Sûreté du Québec, affirming that the officers had not done anything wrong because the situation required that they enter the building, refused to compensate the owner.
Case law is clear—the Sûreté du Québec must compensate a citizen only when the police officers have made a mistake during an intervention, for example, if they act to intervene at the wrong address.
The Sûreté du Québec's decision not to compensate the citizen was therefore reasonable and consistent with the law.
Note that the Québec Ombudsman has no jurisdiction regarding police officers and police forces. It therefore cannot give its opinion on police behaviour or decide whether it is appropriate to refer the matter to the police ethics committee. This is the exclusive purview of the Police Ethics Commissioner. 
The result
Further to intervening, the Québec Ombudsman was able to explain again to the building owner why the Sûreté du Québec had refused to compensate him. It was also able to confirm, as the Sûreté du Québec had, that the owner could take legal action against his former tenant to obtain compensation.
---
The Québec Ombudsman is an independent and impartial institution which ensures that your rights are upheld in your dealings with Québec's public services. If you have a complaint about a Government of Québec department or agency or an institution within the health and social services network (2nd line of recourse in the latter case), call us at 1-800-463-5070 or fill out our online complaint form.