September 21, 2020
Room fees: a form signed by an incapable person is not valid
Corps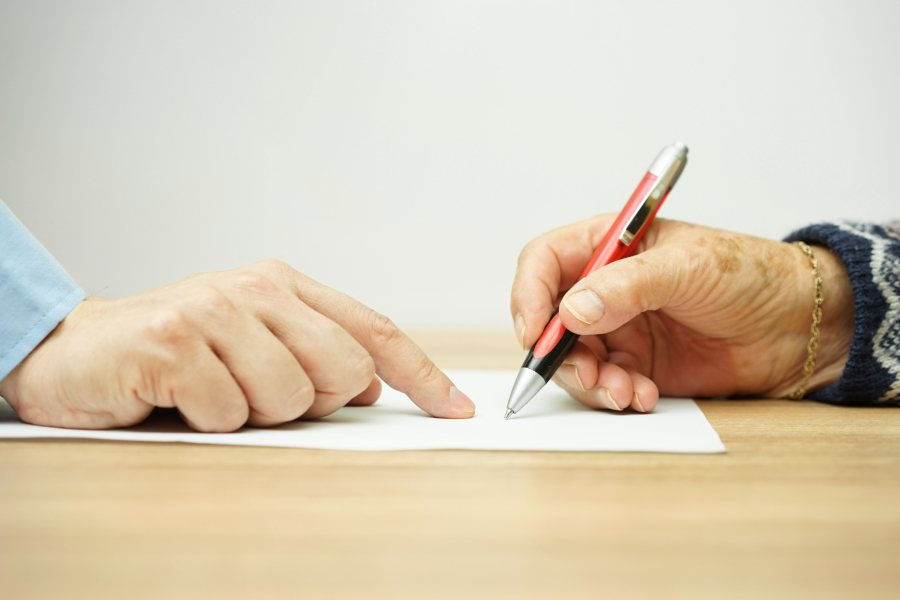 The complaint
At a hospital, a woman signed a form to have a semi-private room. She was charged hospital fees. A family member felt that the woman had been incapable when she signed the document. Wanting to have the invoice cancelled, he complained to the Québec Ombudsman.
The context
An elderly woman had to be hospitalized for a few days. She signed a form requesting a semi-private room. Her request was approved and she was billed for the room. 
A family member argued that the woman had cognitive problems. According to him, she could not understand the room-choice form. He felt that her signature was invalid and he wanted the invoice cancelled.
He contacted the service quality and complaint commissioner's office at the institution. The institution, considering that there was insufficient evidence to conclude that the woman was incapable of signing the form, maintained the invoice.
What the investigation showed
In the woman's file, the Québec Ombudsman saw several notes by the care team suggesting that there were cognitive problems. For example, it was reported that at times, she was confused when she spoke and was disoriented.
The outcome
Given the doubt as to the woman's capacity, the Québec Ombudsman recommended cancelling the invoice. The institution agreed to do so.
---
The Québec Ombudsman ensures that your rights are upheld in your dealings with Québec public services. Are you dissatisfied with the services of a Government of Québec department or agency? Or with those of a health and social services network institution (2nd level of recourse)? File a complaint with the Québec Ombudsman by calling 1-800-463-5070 or use our online complaint form.