February 9, 2015
Régie du bâtiment: refund when a licence application is cancelled on time
Corps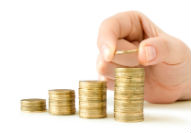 The complaint
A contractor turned to the Québec Ombudsman because the Régie du bâtiment refused to issue a full refund when he cancelled his licence application.
The investigation
The contractor enrolled for training at a private school with a view to getting a licence from the Régie du bâtiment.
He made two cheques out for all the fees. These amounts covered training plus the Régie du bâtiment's examination and licence issuance fees.
Now, after looking into the matter further, the contractor realized that he did not need a licence for his activity sector, as confirmed by the Régie du bâtiment.
The contractor therefore informed the school that he wanted to cancel his training. It refunded him, but referred him to the Régie du bâtiment for the refund for the examination and licence fees.
The contractor contacted the Régie to have his licence application cancelled.
Note that at this point, his application had not been processed nor the cheque cashed because the examination had not been scheduled. There was therefore still time left to cancel the application without penalty.
A few months later, the contractor received a notification to attend an examination from the Régie du bâtiment. That was when he understood that the request to have the licence application cancelled had not gone through.
Unfortunately, by then the cheque had been cashed, despite his phone call and cancellation request.
The contractor complained to the Régie. It agreed to refund him only for the portion of the fees for licence charges (about one third of the fees), as prescribed by regulation in cases of cancellation.
The Québec Ombudsman's conclusions
The investigation by the Québec Ombudsman showed that when the contractor indicated that he wanted to cancel his licence application, the Régie should have returned the entire file to him, including his cheque, given that the application had not yet been processed. The Québec Ombudsman therefore asked the Régie du bâtiment to refund the contractor in full, which it agreed to do promptly.