February 4, 2019
Medication: respect special requests despite staff rotation
Corps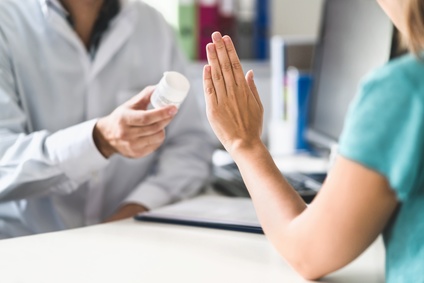 The complaint
Unwittingly, a user swallowed medication she had refused the day before when it was administered with other pills. Saying that she had felt heavy side effects, she complained to the Québec Ombudsman.
The investigation
At the hospital, a user had to take medication she had been prescribed.
She advised the nurse that she refused to take one of the medications. The nurse respected her decision and noted it in the user's file.
The next day, another member of the nursing staff gave the user the pills.
The user assumed that the nurse had read the note on file and that she was only being given the tablets she had agreed to take. As a result, she swallowed them all, including the medication she had refused the day before.
A few minutes later, the user said that she felt heavy side effects.
The Québec Ombudsman discovered that the prescription for the medication had not been cancelled by the physician at the time of the incident. That is why it was still on the list of tablets to give the woman.
Furthermore, the nursing staff member concerned had not read his colleague's note in the user's file.
Neither had he described the medication when he administered it to the lady, even though this was proper procedure. If the user had been adequately informed, she could have refused the medication again.
The Québec Ombudsman felt that in such situations, there should be better circulation of information among the nursing staff.
The result
The Québec Ombudsman recommended that the hospital improve how it proceeds in this respect. The hospital accepted the recommendation and reminded its staff of the importance of describing the medication given to users.
---
The Québec Ombudsman ensures that your rights are upheld in your dealings with Québec public services. Are you dissatisfied with the services of a Government of Québec department or agency? Or with those of a health and social services network institution (2nd level of recourse)? File a complaint with the Québec Ombudsman by calling 1-800-463-5070 or use our online complaint form.