August 27, 2018
Hospital: respect people's limits
Corps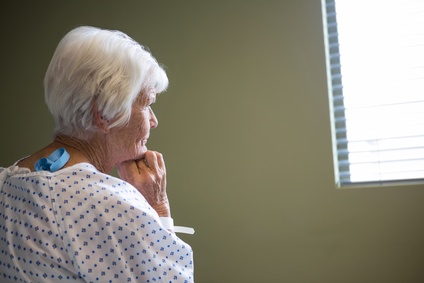 The complaint
To foster the autonomy of an elderly woman who was hospitalized, the staff asked her to sit in an armchair rather than remaining in bed. While acknowledging that it was important that she not be in bed all the time, she felt that the staff had not respected her tolerance threshold even though she felt very weak and tired. She complained to the Québec Ombudsman.
The investigation
To prevent reduced autonomy, a physician ordered mobilization of the woman.

The investigation by the Québec Ombudsman showed that nothing was done to mobilize the woman the first few days of her hospitalization.

On the third day, the nursing staff asked the woman to get up and sit in an armchair.

The woman agreed to get up. However, after a certain time, she wanted to go back to bed.

The staff refused to put her back to bed. She remained sitting for three hours.

The Québec Ombudsman believes that the mobilization of seniors is an appropriate and important intervention.

However, it also feels that this intervention must be carried out gradually and respect people's limits.
The result
The Québec Ombudsman recommended that the hospital staff concerned be reminded of the importance of gradually mobilizing seniors and of respecting their limits, which was done.
---
The Québec Ombudsman ensures that your rights are upheld in your dealings with Québec public services. Are you dissatisfied with the services of a Government of Québec department or agency? Or with those of a health and social services network institution (2nd level of recourse)? File a complaint with the Québec Ombudsman by calling 1-800-463-5070 or use our online complaint form.