August 12, 2019
Hospital: adequate monitoring when patients take their personal medication
Corps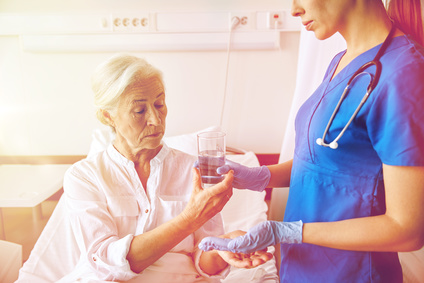 The complaint
A woman at a hospital wanted medication that she generally took at home. The staff could only give her an equivalent product. She therefore took her own medication and filed a complaint with the Québec Ombudsman.
The investigation
While in hospital, a woman wanted to take medication that she was in the habit of taking at home. However, the medication was not on the institution's medication list.
The staff only provides medication that is on the list unless there is special authorization. They therefore gave the woman medication equivalent to that which she usually took.
The woman refused, saying that the substitute was not effective with her.
As a result, she was granted special authorization and she finally got her regular medication.
After two weeks, she was given the substitute medication again.
The woman refused once more. Rather than asking for another special authorization, she took her regular personal medication. (Note: it is risky to take your own medication at the hospital without informing the staff.)
During its investigation, the Québec Ombudsman noted that the pharmacist had forgotten to indicate an important piece of information. The reason why the woman was allowed special authorization was not written down anywhere. If it had been specified that the substitute medication did not work on her, it would not have been proposed a second time.
The woman's complaint also made it possible for the Québec Ombudsman to discover another problem. The staff knew that the woman was taking her own medication, but they never told the pharmacy, which, assuming that she was taking it, continued to dispense the substitute medication to her. The woman could have taken both medications by mistake, which would have had serious consequences.
The result
Since complaints regarding pharmacists are handled by a medical examiner, the Québec Ombudsman could not make a recommendation concerning the pharmacist's omission. The institution was nonetheless informed. It reminded the staff concerned so that the situation would not be repeated.
As for the management of personal medication, the Québec Ombudsman made sure to issue a reminder of the rules to follow. It made a recommendation to Centre intégré universitaire de santé et de services sociaux (CIUSSS), which ensured that the staff concerned were very familiar with the procedure and with what the pharmacist should be told about.
---
The Québec Ombudsman ensures that your rights are upheld in your dealings with Québec public services. Are you dissatisfied with the services of a Government of Québec department or agency? Or with those of a health and social services network institution (2nd level of recourse)? File a complaint with the Québec Ombudsman by calling 1-800-463-5070 or use our online complaint form.