March 4, 2019
Hospital: factor in the general condition of people who want a stretcher
Corps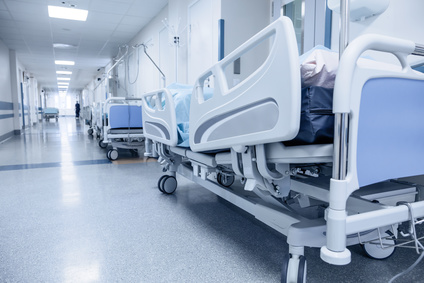 The complaint
A woman with cancer and who was receiving home palliative care had to wait for hours at the emergency room. Even though she felt tired and weak, she was denied a stretcher. A family member complained to the Québec Ombudsman.
The investigation
A woman with cancer went to a hospital emergency room with a family member. She was directed to the waiting room.
Since she had been waiting for several hours, she wanted a stretcher to lie on.
She and the person with her told the nursing staff this several times. The woman pointed out that she felt tired and weak because of her illness.
Their request was nonetheless denied. The staff's decision was based on the symptoms that had led the woman to go to the emergency room. According to the institution, the symptoms were not severe enough to warrant a stretcher or even a more comfortable chair.
The Québec Ombudsman felt that the staff should have considered the woman's general condition in making their decision.
The result
The Québec Ombudsman recommended that the integrated health and social services centre remind the staff that:
the general condition of people who receive palliative care must be taken into account;
their reason for being at the emergency room should not be the only thing considered.
As a result, the staff could better assess the need for a stretcher or a more comfortable chair.
The integrated health and social services centre agreed to issue the reminder.
---
The Québec Ombudsman ensures that your rights are upheld in your dealings with Québec public services. Are you dissatisfied with the services of a Government of Québec department or agency? Or with those of a health and social services network institution (2nd level of recourse)? File a complaint with the Québec Ombudsman by calling 1-800-463-5070 or use our online complaint form.