October 28, 2019
Emergency-room falls: staff should be trained properly
Corps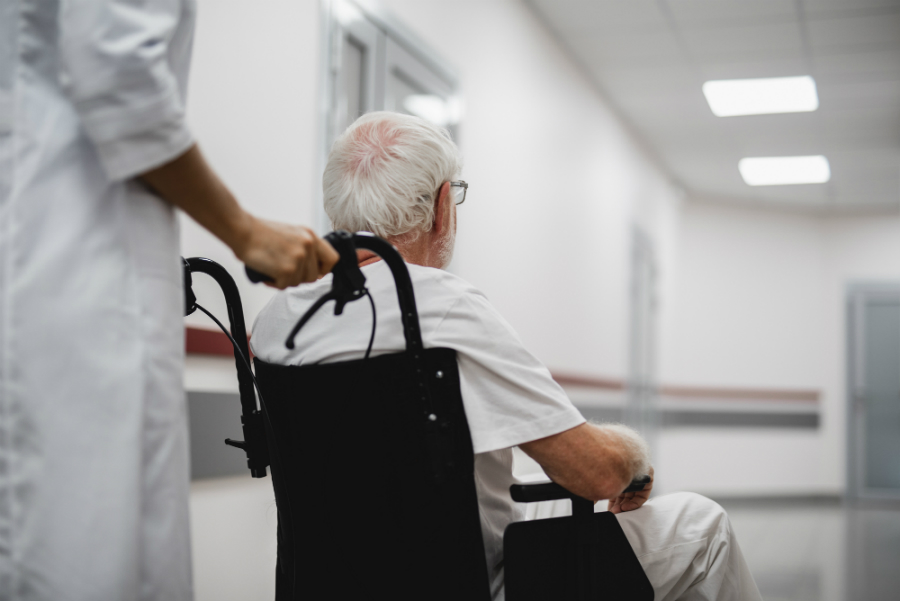 The complaint
At an emergency room, a man who was unwell fell twice. The staff saw it happen but did not follow the procedure for such a situation. The man complained to the Québec Ombudsman.
The investigation
A man went to a hospital emergency room. He was experiencing headaches and vomiting as well as trouble speaking and moving about.
After his triage assessment, he returned to the waiting room.
In the hours that followed, he unsuccessfully tried to be reassessed because his discomfort had not gone away.
After this, the nursing staff found him on the bathroom floor twice, so he was put on a stretcher.
The institution had a fall prevention program as well as a document specifying each staff member's role. Staff practices were also supposed to be based on a nursing rule concerning interventions in such situations.
Over the course of the investigation, the Québec Ombudsman found several failings.
First, fall risk is not systematically assessed at the emergency room, even though this practice is provided for and should be applied.
The fall assessment and follow-up form had not been used either.
The Québec Ombudsman noted that the man's condition after each incident had not been described in his file.
The nurse who was supposed to monitor him after his first fall did not have the time to do so.
Lastly, the staff concerned had no idea that there should be follow-up after an incident of this kind.
The result
The Québec Ombudsman felt that the staff should have been more vigilant. It therefore recommended that the institution provide training to the emergency room staff on:
fall risk detection;
preventive measures;
post-fall assessment of the person and the necessary monitoring;
file notes.
The institution agreed to provide the training.
For more information, see our 2018-2019 Annual Report.
---
The Québec Ombudsman ensures that your rights are upheld in your dealings with Québec public services. Are you dissatisfied with the services of a Government of Québec department or agency? Or with those of a health and social services network institution (2nd level of recourse)? File a complaint with the Québec Ombudsman by calling 1-800-463-5070 or use our online complaint form.