July 9, 2018
An elderly man leaves the hospital barely dressed
Corps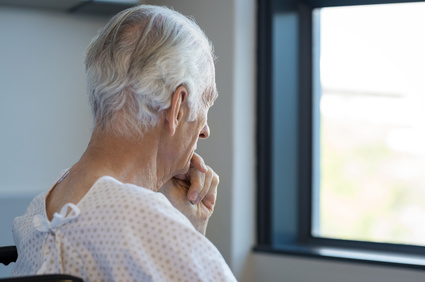 The complaint
After being released from hospital during the night, an elderly man was taken to his daughter's house. He was wearing only his hospital gown and the venous catheter in his arm had been forgotten. The daughter complained to the Québec Ombudsman.
The investigation
An elderly man went to the emergency room accompanied by his daughter.
Told that her father would have to spend the night at the hospital, the daughter went home.
In the end, he was released from hospital later and was taken to his daughter's by means of adapted transportation.
He was wearing only a hospital gown and there was a venous catheter in his arm.
The investigation confirmed that there were flaws in preparing for his return home, especially given that the man was considered incapacitated and unable to dress himself or to ask the nurse about the catheter.
The investigation also showed that the nurse had forgotten to remove the venous catheter.
As for the hospital gown, the nurse explained that it had not been necessary to dress the man because he had been given warm blankets.
The nurse concerned was called in and the situation was reviewed with her.
The result
Shortly before the investigation by the Québec Ombudsman, a sheet was created containing a list of the elements to check when people are discharged from the emergency room. However, while the sheet made it possible, among other things, to document the removal of venous access devices, there was no place for describing what people are wearing when they leave the hospital. That is why the Québec Ombudsman recommended that the sheet be modified accordingly, which was done. As a result, an element was added so that nurses pay special attention to how people are dressed when they leave the hospital.
---
The Québec Ombudsman ensures that your rights are upheld in your dealings with Québec public services. Are you dissatisfied with the services of a Government of Québec department or agency? Or with those of a health and social services network institution (2nd level of recourse)? File a complaint with the Québec Ombudsman by calling 1-800-463-5070 or use our online complaint form.