May 15, 2017
CNESST: refusal to compensate a worker who sustained an employment injury
Corps
The complaint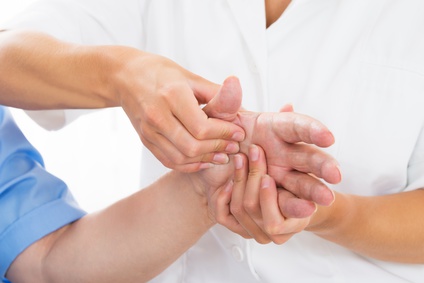 A person filed an income replacement indemnity claim with the Commission des normes, de l'équité, de la santé et de la sécurité du travail (CNESST) further to a work stoppage. The CNESST refused to recognize a connection between her hand pain and numbness and an employment injury. She complained to the Québec Ombudsman.
The investigation
The woman's job required repetitive hand movement every day.
After suffering hand pain and numbness for some time, she saw a physician, who gave her time off work.
The diagnosis at the time was tendinitis and possible carpal tunnel syndrome. The physician requested an MRI to confirm the diagnosis.
Meanwhile, the woman filed an income replacement indemnity claim with the CNESST because she felt that the pain was caused by her repetitive hand movement in the workplace.
The CNESST indemnity officer, arguing that carpal tunnel syndrome is not caused by repetitive hand movement and that, therefore, there was no connection between the work stoppage and an employment injury, turned down the claim.
The investigation by the Québec Ombudsman showed that the indemnity officer had completed the analysis of the woman's file before receiving the final diagnosis—tendinitis.
The result
Further to the Québec Ombudsman's intervention, the women requested a review of her file by the CNESST's Direction de la révision administrative. It recognized that the worker had sustained an employment injury because the tendinitis was work-related. As a result, the worker was given the income replacement indemnity to which she was entitled, retroactive to her eligibility.