February 18, 2019
Procedures in a CHSLD: a person with a disability should not have to suffer the consequences
Corps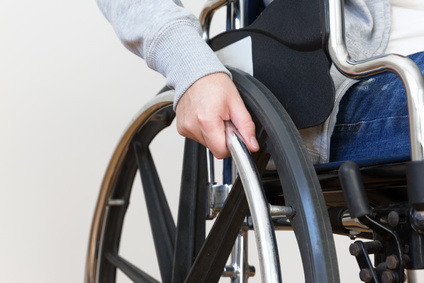 The complaint
A person with a disability who lived in a residential and long-term care centre (CHSLD) requested material adapted to his or her condition. Three years later, the resident still had not gotten anything, so the person asked the Québec Ombudsman for help.
The investigation
A person with a severe disability lived in a CHSLD. To be more autonomous, the person requested material adapted to his or her condition.
The resident waited a few months before the occupational therapist took up the file. The needs assessment took several weeks.
The next step was to determine the material that best suited the resident. However, no one at the CHSLD had the expertise to do this. The occupational therapist therefore transferred the file to an external rehabilitation centre.
The centre required that the file be transmitted by the rehabilitation centre of the integrated health and social services centre (CISSS).
A year later, this centre followed up appropriately.
The application was then approved by the external centre, which was about to identify the appropriate material for the resident by means of various tests.
However, the occupational therapist who had done the needs assessment two years before no longer worked for the CHSLD. There was no one else there to follow up with the external centre. This created more wait time.
The Québec Ombudsman noted that red tape had caused lengthy delays in the file. The shortage of staff also contributed to the time it took for the resident's application to be processed.
The result
The Québec Ombudsman recommended that the CISSS responsible for the CHSLD:
quickly find someone who could follow up with the external rehabilitation centre; 
improve access to occupational therapy.
The CISSS agreed to implement these recommendations. The person will soon receive the requested material.
Extra information:
The administrative procedure requiring that applications be sent by the CISSS's rehabilitation centre has now been abolished.
---
The Québec Ombudsman ensures that your rights are upheld in your dealings with Québec public services. Are you dissatisfied with the services of a Government of Québec department or agency? Or with those of a health and social services network institution (2nd level of recourse)? File a complaint with the Québec Ombudsman by calling 1-800-463-5070 or use our online complaint form.