February 19, 2018
Broken dentures: in certain cases, hospitals can be held liable
Corps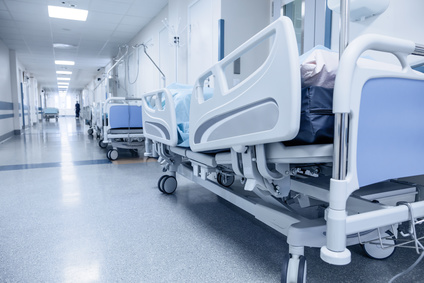 The complaint
A man asked to be reimbursed for the cost of replacing his dentures which were broken during a care episode at an emergency room. When the hospital refused, he complained to the Québec Ombudsman.
The investigation
When the man arrived at the emergency room, he was put on a stretcher. His condition required that he remain lying down.
Before falling asleep, the man pressed the call button because he wanted to put the dentures away safely.
No one came. He fell asleep and during the night, his dentures fell on the floor and broke.
The investigation by the Québec Ombudsman confirmed that the call button was not working and so no one came to him.
The hospital, figuring that the man was able to ensure that his personal belongings were safe and he was therefore responsible for the damage to his dentures, refused to compensate him.
Granted, a person able to ensure the protection of his or her personal belongings is responsible for them.
However, in the case at hand, the man's state of health was such that he was not allowed to get up. The hospital should have taken steps to prevent the dentures from being damaged or stolen.
If the call button had been working, a nurse could have put the dentures somewhere safe and they would not have been broken.
The result
After the Québec Ombudsman intervened, the hospital acknowledged that it was liable. As a result, the man was reimbursed for the replacement cost of his dentures.
---
The Québec Ombudsman ensures that your rights are upheld in your dealings with Québec public services. Are you dissatisfied with the services of a Government of Québec department or agency? Or with those of a health and social services network institution (2nd level of recourse)? File a complaint with the Québec Ombudsman by calling 1-800-463-5070 or use our online complaint form.