September 29, 2016
Corps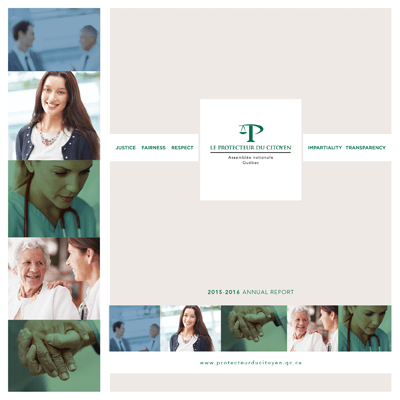 After a decade as the Ombudsperson, Raymonde Saint-Germain presented her findings on the occasion of the tabling of the Québec Ombudsman's 2015-2016 Annual Report in the National Assembly on September 29, 2016. 
"The role of Ombudsperson provides the best possible vantage point for grasping how important government services and access to them is in the lives of citizens."
---
To read a specific chapter of the 2015-2016 Annual Report:
---
2015-2016 Annual Management Report:
* This PDF version is also available for people with a permanent or temporary impairment.