September 17, 2015
Corps
The 2014-2015 Annual Report of the Québec Ombudsman was tabled in the National Assembly on September 17, 2015.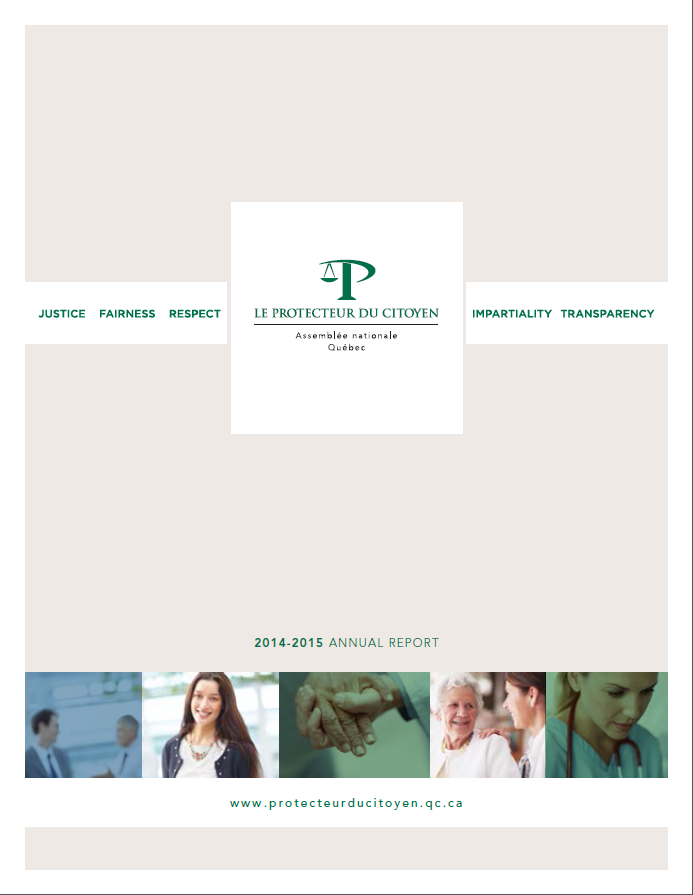 This year, the Québec Ombudsman intervened regarding 56 of the 81 government departments and agencies, as well as concerning 169 of the 286 institutions of the health and social services network within its jurisdiction. 
In public services, long wait times topped the list of complaints deemed substantiated (29.9%). Failings with a financial impact were a close second, at 27.7% of substantiated complaints. The number of complaints and reports regarding health and social services was up 10.6% from last year.
---
To read a specific chapter of the 2014-2015 Annual Report:
---
2014-2015 Annual Management Report:
* This PDF version is also available for people with a permanent or temporary impairment.