April 3, 2019
Service employment paycheque: home care under certain conditions
Corps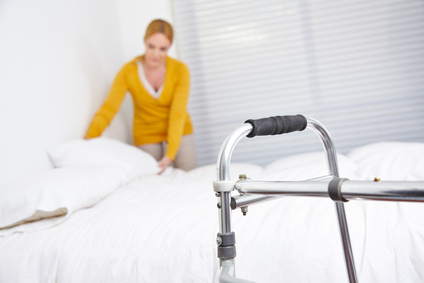 This government program is intended for people with disabilities or reduced autonomy who need long-term home care. It enables them to live at home rather than at a residential resource. The purpose is to:
provide the required assistance free of charge;
establish flexible and adequate services;
prevent caregiver burnout.
Does this apply to you?
If this applies to you or a family member, first the integrated health and social services centre (CISSS) assesses your needs. It then produces your intervention plan based on the number of required home care hours. As a rule, services consist of regular activities such as help with bathing, eating, dressing, or housework and certain personal assistance services.
Service providers are paid through the service employment paycheque processing centre. The hourly rate (around $12.50 an hour) is determined based on regional criteria. You do not have to provide the cheque or calculate tax deductions or other source deductions. 
Your responsibilities
The services provided must, as much as possible, be adapted to the person's needs, preferences and pace. This means that you or your family member: 
chooses the person who will be paid to provide the services.
plans the activities and schedule based on the number of hours you are eligible for.
Every two weeks you must fill out a form entitled Social Component, used for payroll or other documents. It is mailed to you and must be returned to the service employment paycheque processing centre.
When you are a program recipient, you become an employer within the meaning of the law. Employees may invoke their rights under the Act respecting labour standards, such as in cases of wrongful dismissal. It is important that you get information about your responsibilities in this respect from your CISSS.
The Ministère de la Santé et des Services sociaux is responsible for the direct allocation (service employment paycheque) program. If you feel that you are not getting the services you are eligible for, your first line of recourse is the service quality and complaints commissioner. If you are dissatisfied with the commissioner's response or you have not heard back within 45 days, file a complaint with the Québec Ombudsman. Our services are free and we act confidentially.