January 11, 2017
Seeing a mental health professional
Corps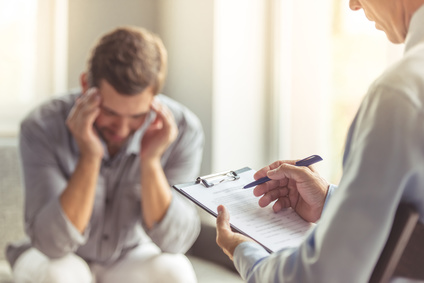 Mental health touches on numerous aspects of people's lives and of society. A great many professionals are involved and can give you the help you need.
In Québec, the main professionals in the field of mental health and whose work is supervised by a professional order include:
The members of a professional order must meet requirements regarding training, competence and abidance by standards of practice and codes of professional conduct. However, it could happen that you are dissatisfied with the services received. But bear in mind that the Québec Ombudsman cannot intervene regarding the appropriateness of an action by a professional.
Generally speaking, depending on the situation, you can contact:
the order concerned if the action or activity (care or intervention) or the behaviour of a professional is the issue.
the complaints commissioner for the institution if the professional works within the public health and social services network. The problem must have to do mainly with deficient service, for example, long wait times or administration of medication without the user's consent. The Québec Ombudsman acts only as a second level of redress if, after filing a complaint with the commissioner, you are dissatisfied with his or her answer or if you have not heard from him or her within 45 days.
Note that health professionals in private practice are not within the jurisdiction of the complaints commissioner or the Québec Ombudsman.
Not sure?
If you or someone you know is having a problem with a mental health provider or public service, and you wonder what the right course of action is, feel free to contact the Québec Ombudsman. It will either handle your complaint or, if not, refer you to the best resource.
The mission of the Québec Ombudsman is to ensure that citizens' rights are upheld in their interaction with public services. It is impartial and independent and its services are free of charge.