October 18, 2017
Public services: the rights of people with disabilities
Corps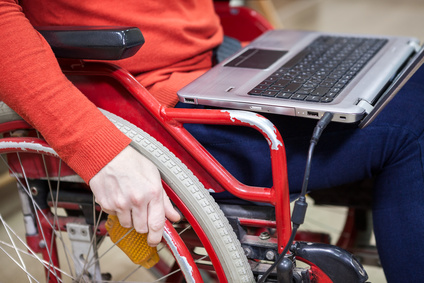 If you are a person with a disability, you have the right to public documents and services on equal terms. 
What is meant by on equal terms?
If you ask for a public document, the government department or agency concerned must provide it in a format adapted to your needs.

If the request is urgent, tell the department or agency because usually it takes some time to adapt the document.

If you ask for help, the department or agency must propose an assistance service (e.g. help filling out administrative forms or questionnaires).

If public premises are not accessible, you must be offered alternatives.

All of the above adaptations must be offered free of charge.
Government departments and agencies and institutions of the health and social services network are subject to these obligations. For more information, you can view an OPHQ video clip here (In French only) or at the OPHQ website.
If you have dealings with the OPHQ and have problems obtaining the services you need, you can complain to the Québec Ombudsman.
Our services are easy to access (by phone, email or through our secure online form). We intervene free of charge and with complete confidentiality. Our website complies with accessibility standards and we can provide any required help if you contact us by phone.