February 27, 2019
Waiting to hear from a government department or agency?
Corps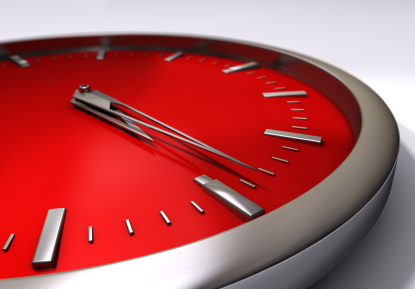 Many complaints to the Québec Ombudsman concern wait times. In fact, it's the leading ground for complaints against departments and agencies. In health and social services, wait times rank second, right behind service quality.
Recent examples?
Awaiting surgery
A person complained about being wrongly considered unavailable for surgery. At the Québec Ombudsman's request, the hospital issued the necessary reminders to the staff to prevent such mistakes. The files of everyone awaiting elective surgery but indicated as unavailable for personal reasons were reviewed. As a result, the institution corrected the status of nearly 250 people.
No news after the flood… 
A citizen's home was damaged by spring floods. An appraiser mandated by the Ministère de la Sécurité publique was sent to assess the damage. A few months later, the citizen still had not gotten any news. After the Québec Ombudsman intervened, the Department promptly issued the citizen the financial assistance he qualified for.
For other examples of complaints about wait times, see our investigation results.
If you experience similar problems, feel free to file a complaint with the Québec Ombudsman. Our services are confidential and without cost.