Corps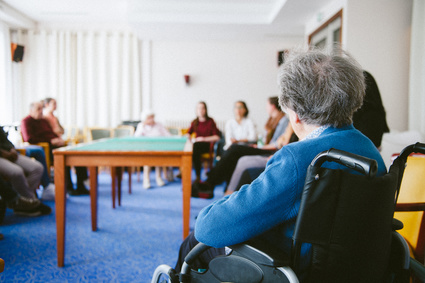 Make sure that it's government-certified. Certification is mandatory. 
All private seniors' residences must be certified by the Ministère de la Santé et des Services sociaux. Call it quality assurance!
The purpose of mandatory certification is to ensure a quality living environment for the seniors who live there. As a result, residence owners or operators must meet a series of Department requirements before a certificate of compliance is issued or renewed. 
Specific requirements
Every private seniors' residence must provide at least two services in addition to lodging, e.g. meals, housekeeping, nursing care or recreational activities. The evaluation by the Department also includes the following components:
fire safety plan;
system that directly alerts a member of the staff;
compliance with emergency procedures, for example, when a resident goes missing;
proper ratio of the number of staff to the number of apartments;
staff training;
criminal record checks of staff and volunteers;
anti-wandering system;
adoption of a code of ethics for managers and staff;
a description of the target client population, the services offered, service costs, and intake limitations for people with disabilities.
A complaint?
The Québec Ombudsman can handle all complaints regarding the quality of services in private seniors' residences. Should you be dissatisfied, you must first approach the service quality and complaints commissioner of the integrated health and social services centre (CISSS) to which the residence reports.
If the commissioner's response is not satisfactory, or if you do not hear back from the commissioner within 45 days, you can contact us. We act free of charge and without complicated red tape. Note that if you have witnessed a situation that you feel is unacceptable in a private seniors' residence, you can make a report to us directly.
The Québec Ombudsman cannot intervene if the complaint concerns a lease, in which case, the Régie du logement can handle the complaint.