July 20, 2016
Separation: For a clearer view of what lies ahead for you as a parent
Corps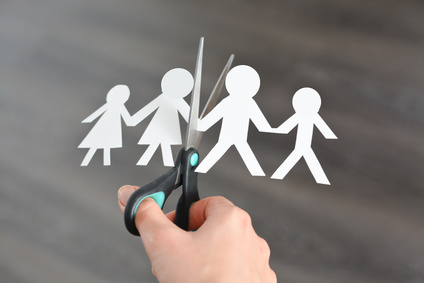 When parents break up, they want to cushion the impact on their kids as much as possible.
As parents, how can we prepare for their reaction and help them adapt to the new family situation? How can we reassure them and show them that even if we are no longer together as a couple, we continue to love our children and watch over them? 
Help in getting over the hump
To provide answers to these questions and many more, the Ministère de la Justice offers a free parenting after separation information session. Each session, which lasts approximately two and a half hours, is conducted by two experienced mediators, one working in the field of law and one in the psychological field. It focuses in particular on:
the consequences of the break-up on members of the family: psychological shock caused by separation, needs and reactions of children, communications with the other parent, etc.;
the family mediation process and legal information.
The session ends with a question period. After the session, attendants receive all the relevant documentation.
Compulsory if the parents cannot agree
Since January 1, 2016, attendance at a parenting after separation information session has been a legal requirement if you and your spouse still disagree on any question concerning your separation at the time you are scheduled to go to court. A judge will not hear your case if you have not attended the session.
Note that…
These are group sessions;
They are held at the courthouse in your judicial district;
Your ex-spouse will not be enrolled for the same session as you, unless you request it;
You can bring along a person of your choice;
You must register for the session by contacting the Ministère de la Justice (toll-free 1-866-536-5240). 
All useful information is found at the website of the Ministère de la Justice.
If you are dissatisfied with the services received from the Ministère de la Justice, do not hesitate to contact the Québec Ombudsman, which handles complaints from anyone who feels unfairly treated by public services. It intervenes free of charge, independently and without complicated red tape.