October 23, 2019
End-of-life care (1): What's meant by "palliative care"?
Corps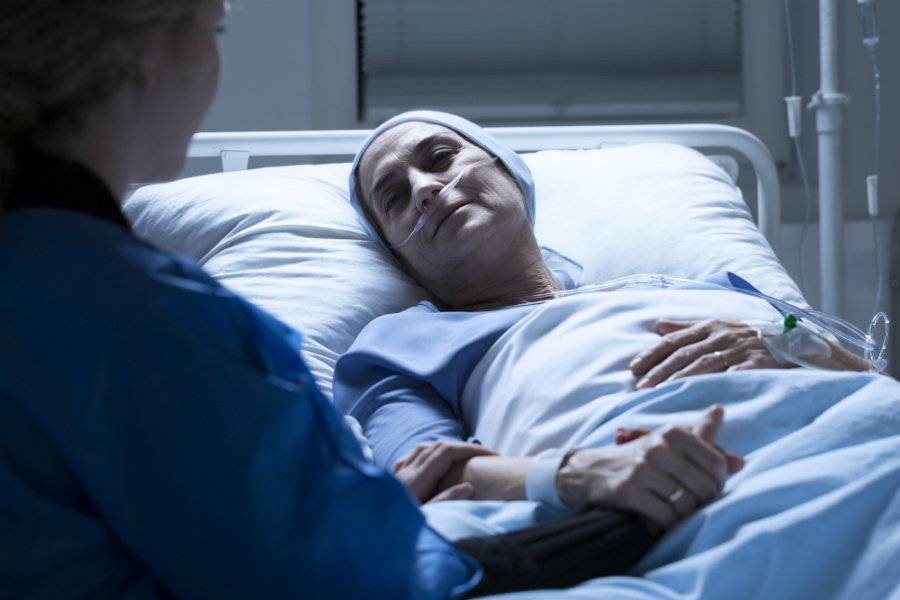 The purpose of palliative care is not to cure people, but rather to provide them with comfort until the very end. Palliative care is provided to people with serious, advanced and incurable illness that can cause foreseeable death. It applies to men and women of all ages and to all kinds of illnesses.
The first goal of palliative care is to ensure that people have the best possible quality of life before their death. It is important to alleviate their symptoms and suffering.
This care is adjusted to specific physical symptoms such as pain, nausea, loss of appetite and confusion. It also factors in the sick person's emotional and spiritual priorities and those of his or her family. 
In more complex situations, suffering cannot be relieved adequately. That is when medication or substances that keep the person unconscious until death is used. This is called continuous palliative sedation.
Palliative care is organized by a care team that may ask the person and the person's family to help. Palliative care can be provided: 
at home;
in a long-term care institution;
in a palliative care residence; or
at the hospital.
How to request palliative care
The request must be made to the attending physician, who determines when the best time is to begin providing this care. The physician bases the decision on his or her clinical observations and those of the other members of the care team.
Legal requirements
In compliance with the law governing end-of-life care, care must take the following principles into account:
Every action taken towards persons at the end of life must be imbued with respect for them and recognition of their rights and freedoms. 
Persons at the end of life must at all times be treated with understanding, compassion, courtesy and fairness, and with respect for their dignity, autonomy, wishes, needs, and safety. 
Members of the care team responsible for end-of-life patients must establish and maintain open, honest communication with them.
For more information
More information (in French) about palliative care is found at the Ministère de la Santé et des Services sociaux website.
If you have any problems with the Ministère de la Santé et des Services sociaux, contact the Québec Ombudsman. Our services are free and confidential and there is no complicated red tape.
Also see: End-of-life care (2): What's meant by "medical aid in dying"?