February 12, 2020
Leases in private seniors' residences. Here's the how-to
Corps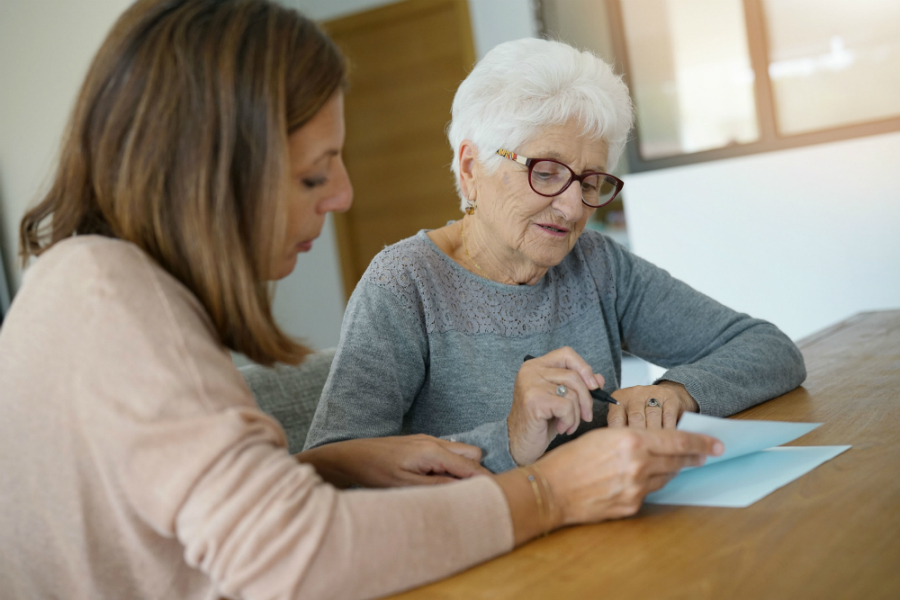 Are you about to sign a lease for a private seniors' residence? Here's what you need to know.
Lease forms for private seniors' residences are identical to those used for renting a regular apartment.  In addition to reading them carefully, have at look at two other important documents that come with them: 
The building by-laws, which lay out the rules governing maintenance and enjoyment of the premises; 
Schedule 6, which specifies the cost and kind of services offered.
The provisions they contain will influence your quality of life. Make sure that you receive, read and understand the documents.
Illegal clauses
Certain clauses are illegal. For example, private seniors' residences are not allowed to indicate that they can:
terminate the lease or evict residents whenever they wish;
change the lease or building by-laws whenever they wish;
disclaim liability for property loss, theft or damage;
claim a set amount that exceeds the cost of any damage noted when residents move out;
impose limits regarding the comings and goings of residents or of their visitors.
Personal services
In addition to lodging, private seniors' residences provide personal services which may include nursing care, meals, housekeeping, recreation or security. They are not included in the cost of rent.
If you decide to use extra services, you have two payment options:
Include their cost in your lease. This means that you pay for them every month, even if you do not use them. There will be no changes in cost for the entire term of your lease.
Pay as you go. The cost and kind of services may change during the year.
Lease renewal
Three to six months before your lease expires, your residence will notify you in writing. The notice will inform you of any increase in rent and changes to the lease.
If you want to remain but disagree with the intended increase, you can:
try to reach an agreement with the owner.
refuse the increase. The owner will then have to approach the Régie du logement to request that it set the cost.
If you decide to contest the increase or to move, you have one month to notify the residence in writing.
If you do not respond, it will be assumed that you have accepted the lease renewal and the new conditions.
Also see: Leases in private seniors' residences: help is at hand