September 21, 2016
Hospital accommodation before a place opens up at a CHSLD. For a clearer understanding of the bill
Corps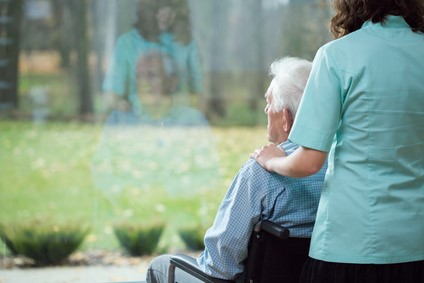 Elderly people hospitalized when their health declines may never be able to go home again.
When seniors must remain in a hospital until a place opens up at a residential and long-term care centre (CHSLD), for the entire wait time they are charged fees not as acute-care patients, but as people accommodated in a healthcare institution. This contribution is intended to cover some of the cost of room and board. 
What you need to know
The financial contribution kicks in as soon as the physician ends what is called "acute care." At this point, the person accommodated in a hospital is said to be admitted to long-term care. 
Unlike what happens in short-term care, the amount of the invoice is determined based on the category of room the person is in and not on the category of room the person requested when admitted.
In this specific context, it is up to the hospital to choose the room category (one bed, two beds, three beds or more) based on the user's needs, how care is organized and room availability.
As of September 13, 2016, the rates set by the Ministère de la Santé et des Services sociaux are the following:
- one bed $1,811.40;
- two beds $1,514.40;
- and three beds or more $1,125.90. 
Users who cannot afford the prescribed monthly fee can request reduction of their contribution using the Application for Exemption or for Re-evaluation form, available from the Régie de l'assurance maladie du Québec (RAMQ). RAMQ will make a decision based mainly on applicants' liquidity, assets, their or their spouse's income and, where applicable, their family obligations. 
RAMQ's website contains useful information about fees charged to users accommodated in a hospital pending admission to a CHSLD. Remember that if you are dissatisfied with the services received from RAMQ as part of this process, you can contact the Québec Ombudsman. Our services are free and we act independently and in strict confidentiality.