June 28, 2017
Health services: free or billable?
Corps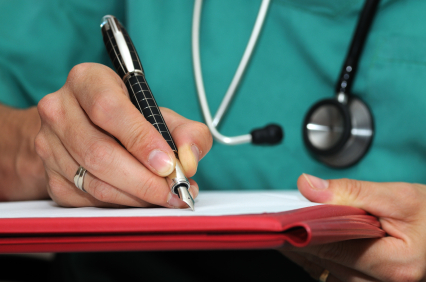 Six months ago, accessory costs were prohibited. So why does it still happen that sometimes people get billed?
Bloodwork, eye drops, allergy tests… Since January 2017, physicians are no longer allowed to bill their patients for these services. The same applies to certain kinds of bandages, tests and anaesthetics. On the other hand, there are fees for transporting biological samples ($5 for non-blood samples and $15 for blood samples). These are the only two remaining allowable accessory costs.
Ultrasounds are free if done by a radiologist, but not if they are done by another physician. CAT scans and MRIs are uninsured if they are not done at a hospital centre, and the fees are billable to users. Vaccination is usually free if administered under Québec's immunization program, but not travel vaccines. Same thing for mammograms that are not part of Québec's breast cancer screening program; screening is free only if done at an accredited clinic.
Help in figuring it out
The table entitled Abolition des frais facturés aux personnes assurées (PDF, 401 KB, In French only), on the website of the Ministère de la Santé et des Services sociaux, lists the main care and services and indicates whether they are free or payable. One of the things it tells the reader is that doctors' offices cannot charge file-opening fees. And yes, you can be asked to pay a penalty if you fail to show up for a medical appointment without notifying the clinic 24 hours ahead. 
Full transparency
Also note that clinics and specialized medical centres must list the fees for uninsured services in a clearly visible location in the waiting room.
If you are billed, make sure that the invoice has all the information you need to check whether it is legitimate. If you feel that you were wrongly billed, send the invoice to the Régie de l'assurance maladie du Québec and asked to be reimbursed.
If you are having trouble getting your point across to RAMQ, feel free to contact the Québec Ombudsman. We will handle your complaint with complete impartiality. Our services are user-friendly and free.