April 25, 2019
Spring floods: new compensation and financial assistance program
Corps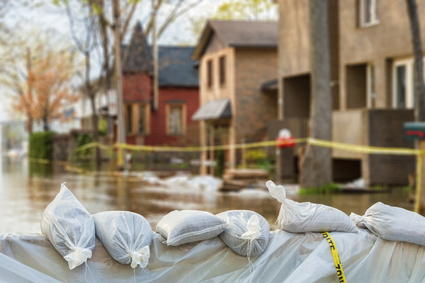 Remember that flood-related damage must have occurred no earlier than April 10, 2019.
You must also meet one of the following conditions:
Own the affected residence, which is your principal residence, or be a tenant there;
Live in your residence and rent out an apartment to an individual for whom this section of the building is his/her principal residence; 
Own the affected building which must be essential to operating your business, and live there:

If your business is a stock company, you must have at least 50% of the shares and the right to vote;
If your business is a partnership, you must generate at least 50% of its net earnings.
You will then have to:
fill out the claim form within three months of implementation of the new program;
provide proof of the address of the residence (e.g. driver's licence or notice of assessment);
produce the required documents (municipal assessment or lease, home insurance and a copy of the insurer's reply);
account for the preventive measures employed to limit damage (e.g. raising equipment, using sandbags, digging a ditch);
report damaged property;
describe the emergency work you had to carry out;
where applicable, claim expenses for temporary lodging.
The Ministère de la Sécurité publique website contains details on the new general compensation program particularly in respect of actual or imminent disasters.
Note that Revenu Québec offers flexibility measures for its client population affected by the floods, as does the Commission des normes, de l'équité, de la santé et de la sécurité du travail (CNESST).
The Québec Ombudsman can help you if you have problems with the Ministère de la Sécurité publique, such as difficulties related to your compensation claim after a flood, or to any other situation. Our services are free, confidential, and there's no complicated red tape.
Also see: Floods, resources and public services: what you need to know