August 28, 2019
Elder financial abuse: act immediately
Corps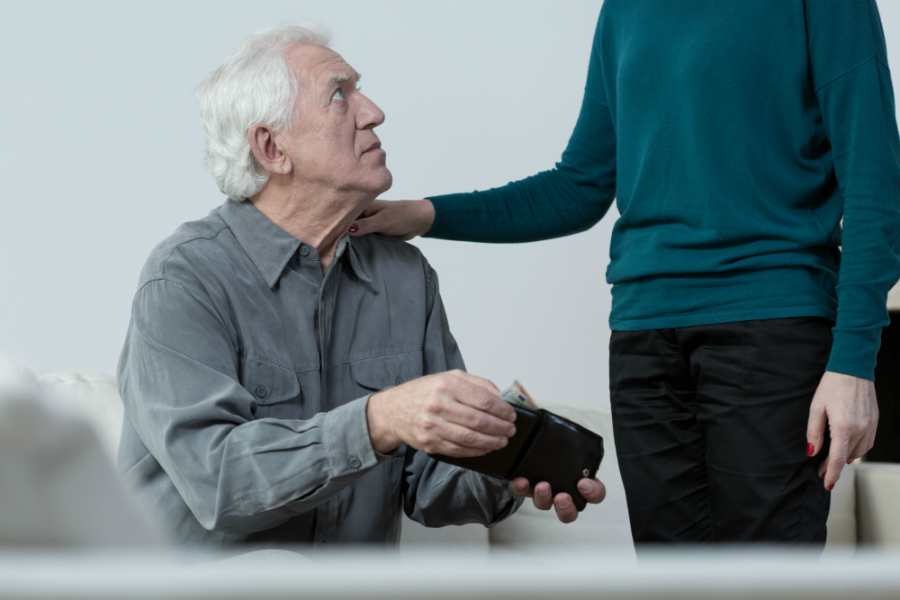 A phenomenon often shrouded in silence
In most cases, elderly people who are abused financially don't dare complain. Why?
Because a family member is taking their money or assets against their will;
Because they fear reprisal or abandonment.
Elderly people with reduced autonomy may also be unaware that they are being exploited. That's why elder financial abuse may go unnoticed by those in the person's surroundings.
Financial abuse can take many forms. Emotional blackmail in order to get money or using money without power of attorney are among the most common ones.
The Association coopérative d'économie familiale Rive-Sud de Québec has produced a practical guide on the subject. The document, entitled Mon fils Antoine me vole, can be found online.
Do you suspect something?
Do you believe that this kind of abuse is occurring? Are you being abused? Contact the Commission des droits de la personne et des droits de la jeunesse. 
You can also contact the Québec Ombudsman. We'll refer you to resources that can help, including:
Contact the Québec Ombudsman
The Québec Ombudsman can help all senior citizens dealing with Québec public services such as Revenu Québec, Retraite Québec, the Société de l'assurance automobile du Québec (SAAQ) and the Régie de l'assurance maladie du Québec (RAMQ). We act confidentially, free of charge and without complicated red tape.