January 30, 2019
Is ambulance transportation free for 65-year-olds?
Corps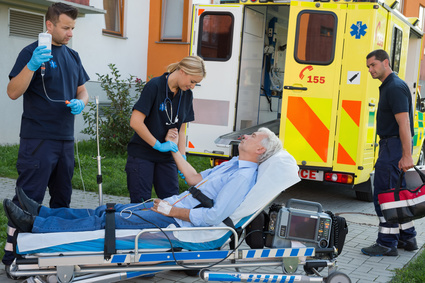 If you are 65 years old or over, generally ambulance transportation is free only if it is "medically or socially necessary". What does that mean?
Free
For transportation to be free:
your attending physician at the institution (hospital or CLSC with an emergency component), or the physician's representative, must confirm that your condition warranted that you be transported by ambulance;
the point of departure must be your home or a public site in Québec;
the ambulance must take you to the nearest and most appropriate institution based on the required care. Sometimes it may be an institution located in another region of Québec.
With fees
If transportation by ambulance is not medically or socially necessary, there are fees, even if you are 65 years old or over. The same applies if you are picked up at home and taken to:
another dwelling;
a private clinic or a doctor's office;
a local community service centre (CLSC) that does not have an emergency component;
a private self-funded seniors' centre.
You must also pay if transportation occurs:
between two private self-funded seniors' centres;
for personal reasons (transportation not medically or socially necessary) to an institution other than the one designated the closest or most appropriate;
to return home without the physician's authorization. 
If you enter Québec (by plane, train or bus) and you fall sick or have an emergency condition, ambulance transportation fees are charged as of the point of arrival (airport, station). 
Recourse
If you feel that you should not have to pay ambulance fees, you may contact the service quality and complaints commissioner of the institution where you were taken. If you have not heard from the commissioner within 45 days or are dissatisfied with the commissioner's decision, you may then complain to the Québec Ombudsman. Our services are confidential and free.
Read also : If I have to be taken to hospital by ambulance, will there be fees?