July 5, 2018
Access to your medical file
Corps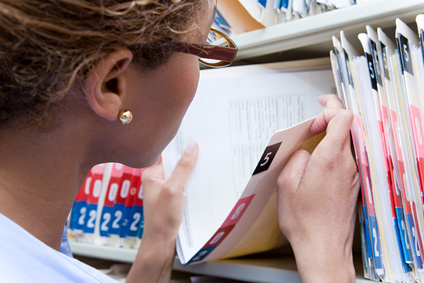 Starting at the age of 14, anyone can see his or her medical file. 
What it contains
A medical file is opened under your name every time you see a physician at a health institution (hospital, clinic, etc.)  you have never been to before. Your name, sex, date of birth, address and health insurance number are indicated. There is also personal medical information such as your allergies, the care and services you have received, test results, diagnoses and observations by the physicians who saw you.
Confidential
Your medical file is confidential. Apart from the health professionals who provide you with medical attention, you are the only person who can read it. For instance, your employer does not have access to it.
However, there are exceptions regarding confidentiality, mainly for files of children under the age of 14, an incapacitated person, a deceased person, or to prevent violence or suicide.
Access
To see your file, you must apply in writing to the person in charge of protecting personal information at the health institution or clinic that provided you with services. You can obtain the person's contact information from the institution or clinic or from the Commission d'accès à l'information.
Cost-free
You can see your file free of charge. However, there may be token fees charged for transcribing, sending or copying documents.
Access denied?
In rare cases, access may be denied if consultation of the medical file could cause serious harm to the person or to someone else.
If your request is denied, the person in charge must inform you of the reasons for the decision in writing and indicate that recourse is available through the Commission d'accès à l'information. You may also turn to the Superior Court, the Court of Québec or the Tribunal administratif du Québec.
Problems?
The Québec Ombudsman cannot intervene to have a Commission d'accès à l'information or a tribunal decision overturned. However, it can handle your complaint if you are dissatisfied with the Commission's services. We act free of charge and with complete confidentiality.